Byron Hill Remembers Red Cloud (and More)
"In 1975 I was in a little trio called Red Cloud, which consisted of me on guitar and vocals, Myra Holder on vocals and percussion instruments, and Bruce Doub on bass. We were locally popular at a couple of clubs including Aliza's Cafe in Greensboro, and the Town Lounge in Winston-Salem, and traveled to gigs around the state at various venues including the Barnacle (boat bar) at Atlantic Beach, NC; the Village Inn at Beech Mountain, NC; St. Andrews College in Laurinburg, NC; and a couple of fair gigs. We played a lot of obscure and original material, so the work was hard and the money was very limited. Towards the end of our run we added a fiddle player (and Wake Forest student) named John Yaskin.
"I knew I needed demos of my songs, and I'd been writing and recording some in Pfafftown, NC with my West Forsyth High School marching band buddy, Wade Long. We both purchased identical Sharp "sound on sound" reel-to-reel tape recorders and started overdubbing and ping-ponging the heck out of songs we were creating. Between his house and my little apartment studio on N. Sunset Dr. in Winston-Salem, we created some very noisy but cool demos. I also did my demos at several other hometown friends' houses . . . Jeff Ayers [then lead singer for Rhythm Method, 3rd version] had some good gear and we brought in some great players at his house for some pretty cool sessions, including another high school friend, guitarist extraordinaire Sam Moss. I remember we'd all have to stop everything to watch the then popular TV series Mary Hartman, Mary Hartman. I also recorded some demos with Gene Holder (Myra's husband then, and bassist with the dBs) who had a new multitrack Teac, and I did a few demos at a local jingle studio (I wish I could remember the guy's name). I'd also heard of and met Chris Stamey, a well-known musician/producer type guy in the Chapel Hill/Carrboro, NC area, and took a trip over there to record some in his [really Don Dixon's] home studio called Winkleworks. I distinctly remember driving my old blue Rambler American all the way back home to Winston-Salem leaving a trail of dirty blue smoke the entire 90 miles along I-40, stopping a couple of times to put more motor oil in the engine.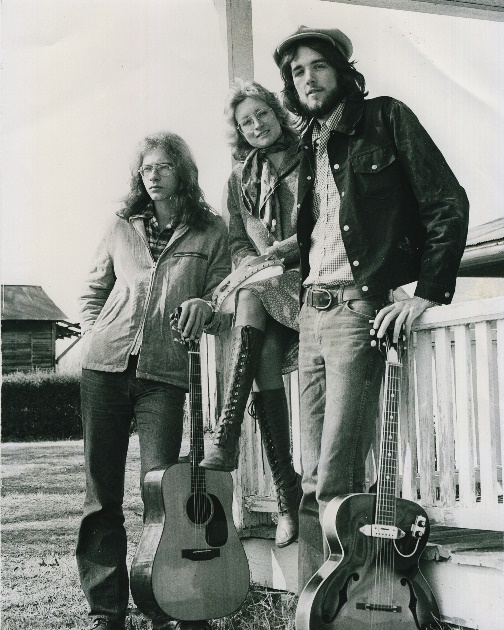 Aside from writing some with Wade Long and Jeff Ayers, I also had the pleasure of writing a few songs in my early years with some other hometown area musicians . . . Terry Van Richardson (aka Van Ardson), Greg Saylor, William Garrett (who later became an engineer with The Cars' studio in Boston, and then to Sony Publishing NYC, and now a very busy in-house producer with Spotify), T. Michael Coleman (longtime bassist with Doc and Merle Watson), Evie Yancey, and Len 'Davis' Tucker. David Niblock (who later became a well-regarded lawyer in town) and I also played a few gigs together.
"Around this same time I was mailing my demos to almost any publishers who were mentioned in Songwriter Magazine (this was an earlier Songwriter Magazine published in California by Flip Black, and not the same as the currently-published American Songwriter Magazine). . . .[A]fter a positive response from publisher Jonathan Stone of ATV Music, I began making regular trips to Nashville."
Jonathan Stone called Byron . . . in late 1977 suggesting that he move to Nashville and consider taking a tape copy job at ATV Music that they expected soon to become available.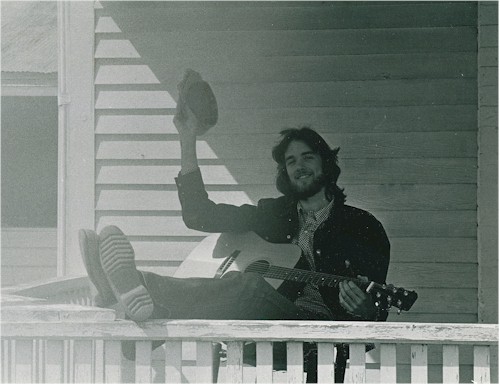 Since leaving college and to make ends meet, Byron had worked a few full-time jobs in his hometown including the textile mill job at Hanes Dye & Finishing, then later found a hospital pharmacy tech job at Baptist Hospital. Eventually he had made the firm decision to pursue music and songwriting and took a guitar instructor job at a music store (Dixie Music), where he worked for three years, building an impressive list of acoustic guitar students. In preparation to move to Nashville, there were a couple of other part-time side-jobs he took at a record store (Ridgetop Records), and as a delivery truck driver (for a wine distributor) to reach his goal of saving enough money to make the move. Byron finally moved to Nashville in May of 1978.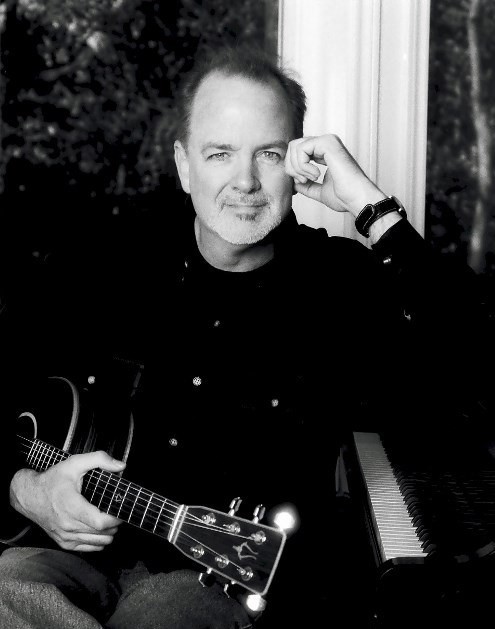 Byron's songs have [since] generated more than 900 recordings, and have been released on ninety-five industry-certified Gold and Platinum albums and singles. His songs have earned ten ASCAP awards, thirty-six U.S. and Canadian top-ten chart hits, and have become hits in many other worldwide markets.
(excerpted primarily from his site, www.byronhillmusic.com ; used by permission)